Megan O'Beirne

Abstract oil paintings, online gallery of contemporary art pictures exploring the curve

All art work copyright (c) 2002-2004 Megan O'Beirne.
Click an image to open a new window with an enlarged picture

Participated in KUBE art group exhibition in Tallaght Community Arts Centre, March 2006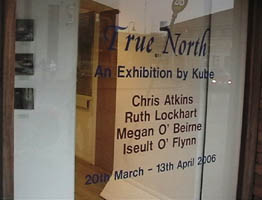 Harbour Blues series 2006

The Online Gallery page describes how to buy these original abstract art paintings.

| |
Last updated October 13, 2006
Site maintained by Patrick O'Beirne of Systems Modelling Ltd.